Field Report No 20170830RC
Topic: Local Supporting Local
Conditions: Generous, Passionate
COMMENTS: I was recently asked to write on-the-spot rhyming poetry as part of a "Tuscan Street Fair" for a Spokane YWCA fundraiser. I'm always up for a random challenge, so I agreed. The first guests I saw that night were my friends Lainey and Denny LaRue, proprietors of Lolo: Unique by Design. They are huge fans of the YWCA, and a big part of their business is women's clothing: so of course they are huge supporters of Our Sister's Closet within the Spokane YWCA. I was struck by this: I love when a business takes its identity and expertise and turns it into action for others.
As I hung out around Spokane and Coeur d'Alene this summer, I started asking more questions of the places I frequent. Questions like: What causes are you passionate about? How does your business try to make a difference?
Some of the answers I got are captured in these photos: scroll through them to learn where your favorite Inland NW businesses reinvest back into the community, and tap on the links to discover more about these great local charities. These connections are worth knowing.
-Ross Carper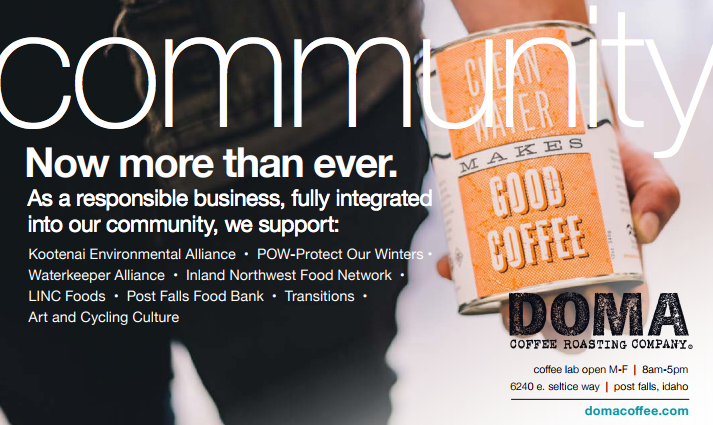 The more you spend time with Rebecca Hurlen Patano of DOMA Coffee Roasting Co., the more you realize how multi-faceted her company is when it comes to responsible practices, partnerships, and donations. Simply put: they care, and they act on it. [Learn more here].
The Kitchen Engine + 24 Hours for Hank.
When a little boy in Sandpoint was diagnosed with a rare disease, family and friends took action: they've raised over 1 million dollars toward a cure... and the Kitchen Engine is one of those friends. [Read more about their work.]
Manito Tap House + Big Table
Patrick employs a lot of folks at Manito Tap House and The Blackbird. So why not donate time, event space, and auction items to the only nonprofit that exists solely to support people who work in the service industry? Big Table is really special: [Read more about their work.]
The Liberty Building + A Child's Hope (and many more)
The Liberty Building is a hub of businesses that are all very community-oriented, but building owner Shannon Ahern and building manager Ben Davis and their families are personally active in [Partnership in Hope] and [A Child's Hope] -- both are Christian, wholistic, empowerment-based organizations focused respectively on global poverty and local adoption.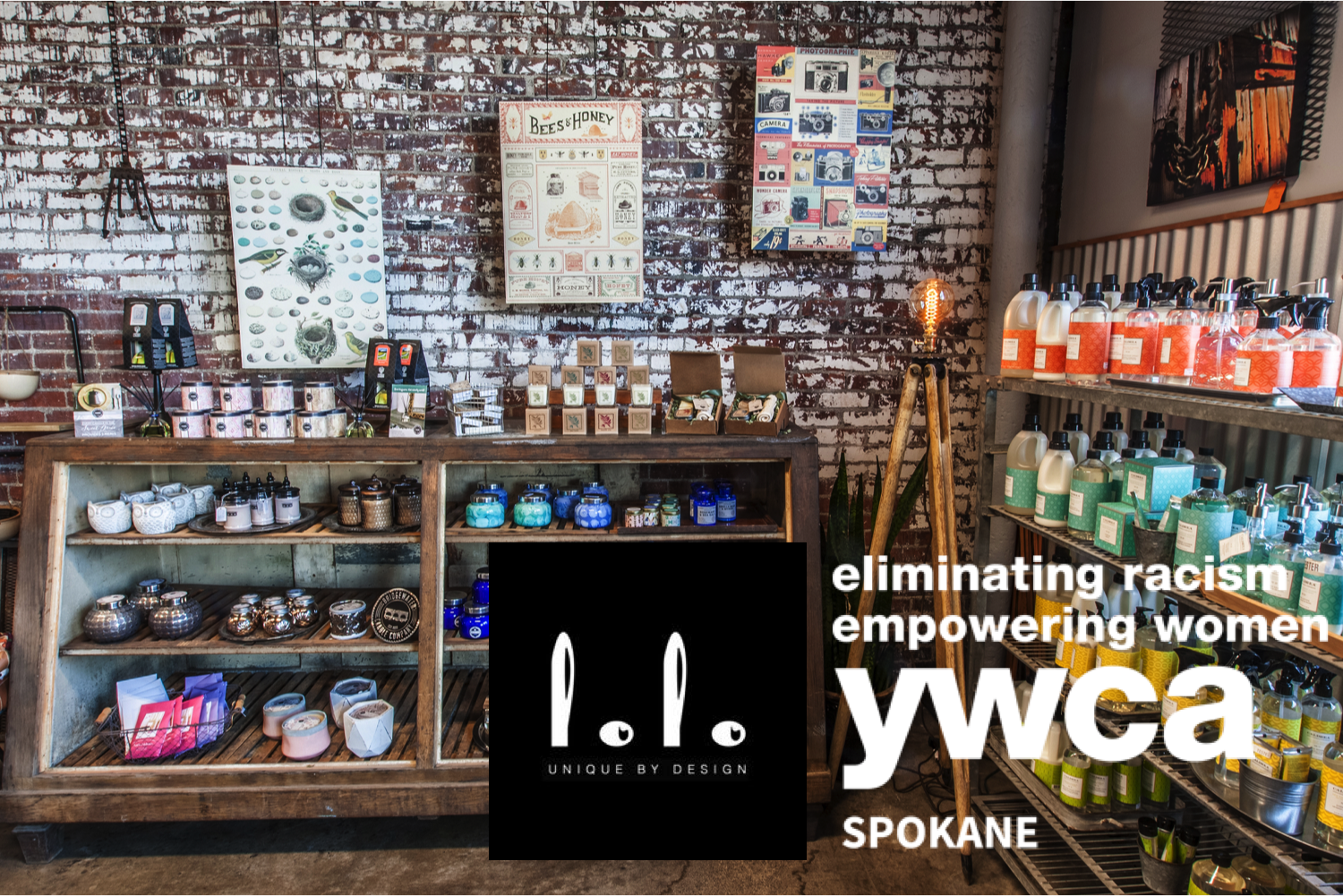 "We are inspired by women survivors," says Denny LaRue, co-owner of Lolo: Unique by Design. Lainey adds, "Yes, these women are not victims, they are survivors, overcomers. We love that the YWCA promotes and empowers women, so we love getting involved however we can." That means clothes, money, involvement, networking... you name it. [Learn more]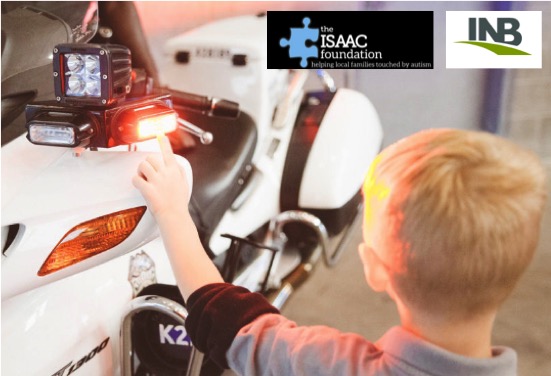 INB + The Isaac Foundation
INB, or Inland Northwest Bank, is well known for its community connectedness. [Read more] about their support of the Isaac Foundation, a Spokane organization that serves those affected by autism spectrum disorders.
Indaba Coffee + 2nd Harvest Food Bank
When you commit to donating one meal for every bag of coffee sold, success for your business means nourishment for local families. That's what Bobby at Indaba committed to in 2009, and 13,000 meals later, they are still at it. [Watch the video] about Indaba's triple-bottom-line approach: people, place, and profit.
The Art Spirit Gallery + Education
In addition to delightfully greeting every guest and tirelessly showcasing the best artists in the area, Blair Williams and the Art Spirit team are committed to many local causes that promote community, education, the arts, and the environment. One major example is the Coeur d'Alene Education Partnership. [Learn more about the CDAEP]
When you're this passionate about providing the neighborhood with hearty, locally sourced burgers, perhaps caring about food security in the area comes naturally. One example is a recent keg of Liberty Ciderworks Scrumpy Cider -- with proceeds supporting [Second Harvest Food Bank].
Black Label Brewing Co. + Wounded Warrior Project
The bustling multi-business incubator and common space Saranac Commons is part of the Community Building block, which houses dozens of nonprofits. But each unique business supports its own passions: recently on 9/11, Crowler fills at Black Label supported injured veterans through the [Wounded Warrior Project.]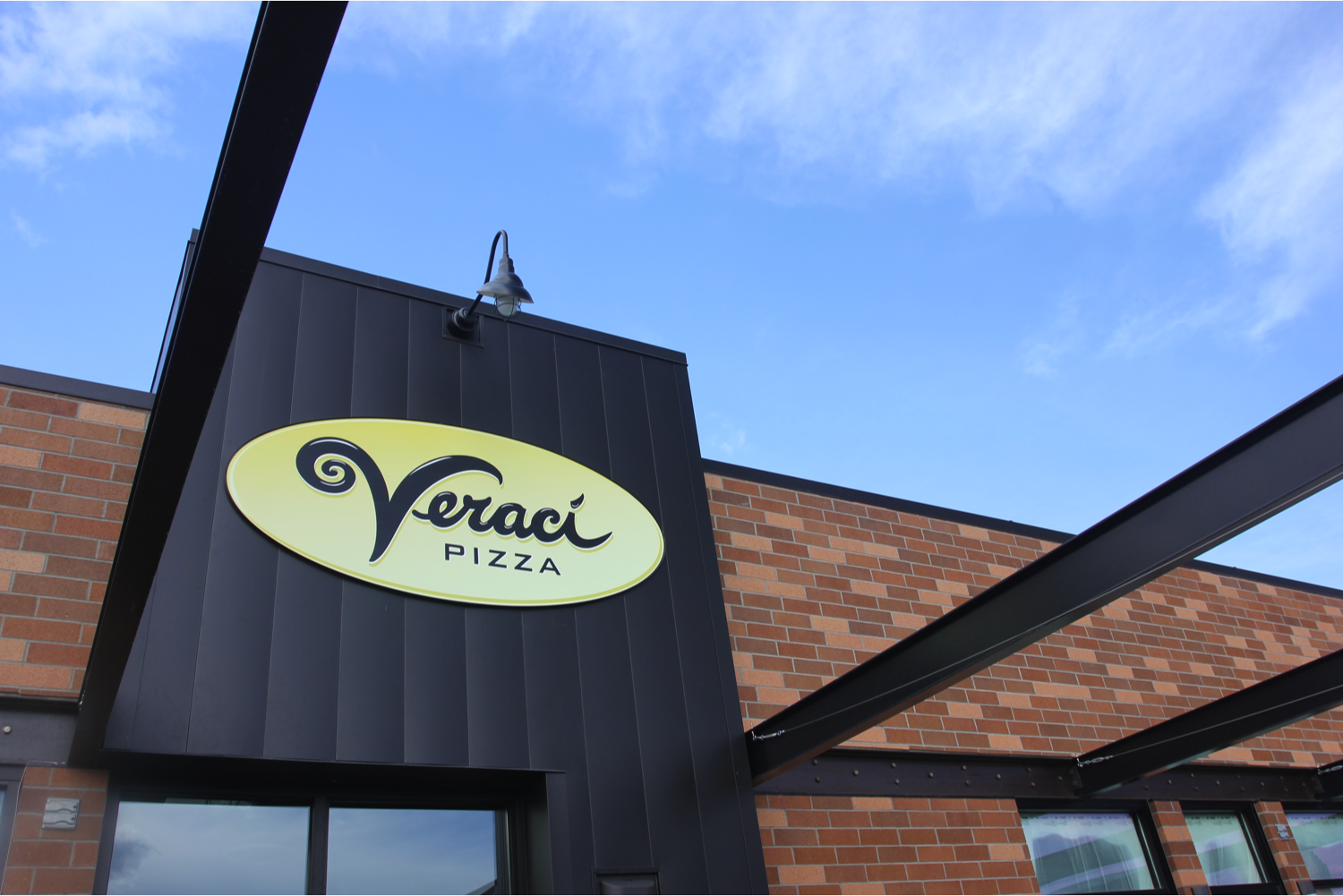 Veraci + Benefit Auctions
Laura and Seth from Veraci love saying yes to all the local benefit auctions who ask for a gift card/basket. That means there's a date-night-for-charity happening in their restaurant all the time. In addition, they love directly supporting causes like [Big Table].
Capone's + Relay For Life
Cancer affects so many in our society. For Teresa Capone, that makes it a no-brainer for her restaurants to support several cancer-related causes, including [Relay for Life] -- these top a long list on nonprofits and youth sports teams supported by Coeur d'Alene's Capone's Pub & Grill.