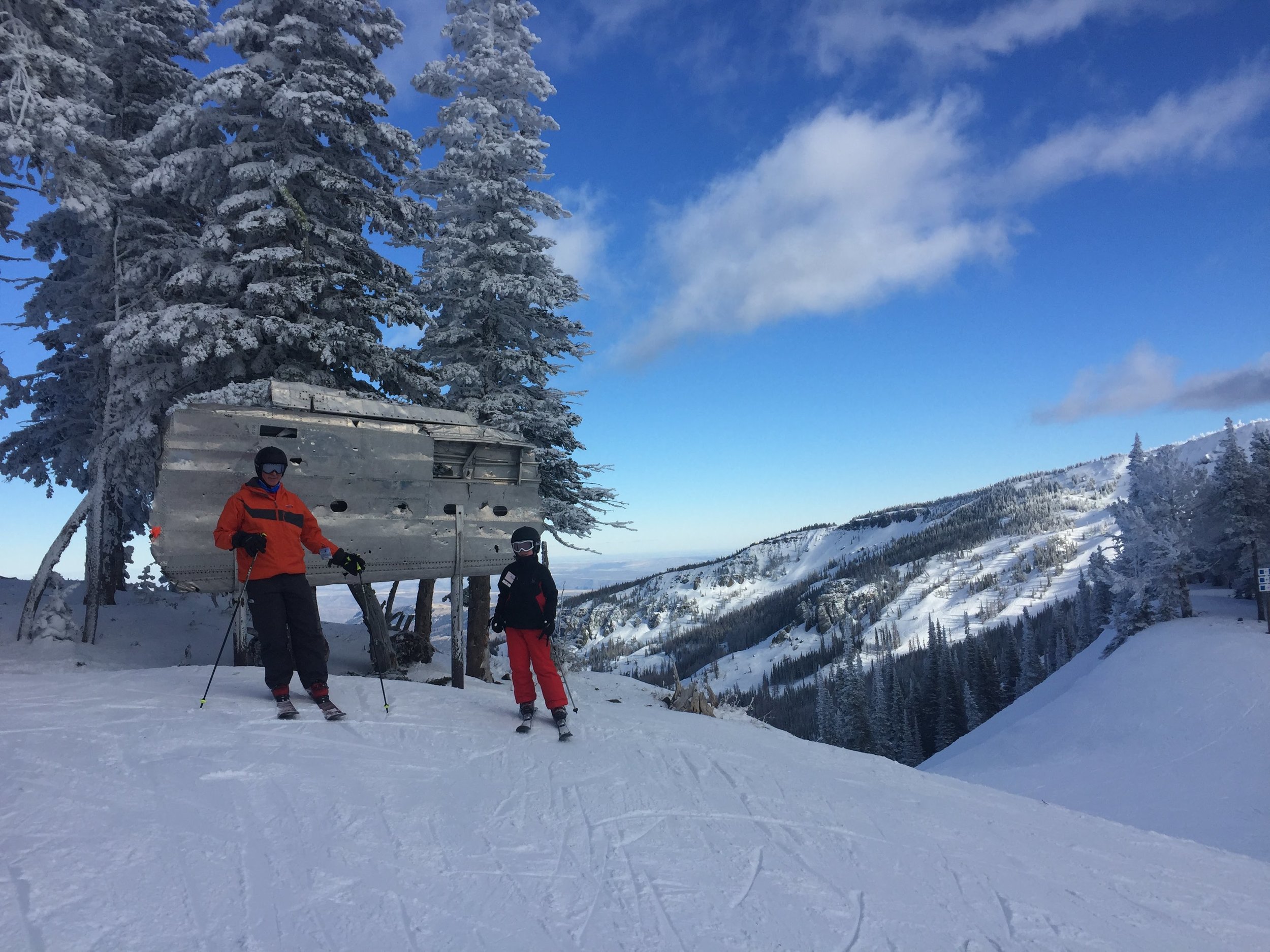 The air is like water. It has a current all its own, flowing softly and evenly and we are immersed in it. Surrounding me crisp and cold and it presses up against my face, my legs, and my jacket. Although it's windproof it feels like it isn't because the air is pressing up against it, the air that is cold and flows like water, the air that we are immersed in.
The air is fragrant, it smells like pine forrest, and snow, rich and wholesome. When I open my mouth it pours over my tongue and down my throat like ice cold mountain water—the water that is life-giving air. Its coldness fills my lungs and my body consumes it, heats it, and exhales it. The crazy thing is, I don't think about it at all; it's second nature.
We're at Mission Ridge with the family and it's an average day. By average I mean, awesome snow and a tremendous time. I'm not sure I qualify as a skier. I do ski, however I feel that the term "skier" denotes a certain level of skill and know-how that I most assuredly do not possess.
Last season, a freak accident last cut my learning period short (on day two, to be precise). So this season I've had all kinds of hang ups. The first trip down Mimi (green) this season was mental anguish and about halfway down I was ready to quit forever. I cannot describe in words how difficult it was to complete that run. I ended up doing it a couple more times that day and saying things like "I think I'll just keep keep doing this one until I'm comfortable, maybe all season."
It's turns out I was full of crap though because the next time out, the siren song of skiing called me higher up Mission. I was still obsessing over perfectly groomed terrain, complete control at all times, not going too fast, the way my boots felt, the way the skis turned, the pitch of the run, other people nearby, and pretty much anything else you can think of. But I've caught the bug— correction— it's not a bug is more of a drug (in the best sense of the word) and I couldn't get enough.
On this particular day though, the perfectly average amazing cold air day at Mission Ridge with the family it felt like we had the whole hill to ourselves. We did run after run after run (no black diamonds for me, yet) on fresh powder, under blue skies breathing in that life-giving air as we skied. And then something funny happened, I realized I wasn't thinking about it at all. It felt second nature... mostly.